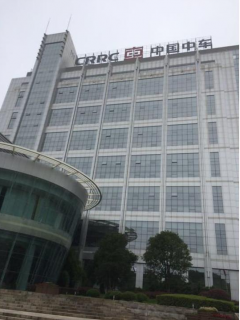 China EPA, Smart Education (Smart) recently signed an agreement with ZhuZhou CRRC Times Electric to use the TOEIC® Listening and Reading Test for recruitment purposes. ZhuZhou CRRC Times Electric is part of the China Railway Rolling Stock Corporation (CRRC), the largest rolling stock manufacturer in the world.
CRRC, a state-owned corporation that has over 175,000 employees, is heavily involved in initiatives that demand effective international coordination. One of these projects, the "One Belt, One Road", seeks to connect Asia, Europe, East Africa, and Oceania through infrastructure and trade networks. To ensure that their employees can communicate with global business partners, ZhuZhou CRRC Times Electric adopted the TOEIC Listening and Reading test to create benchmarks for ten different divisions as well as the General Manager's Office. After the initial testing, Smart will help to develop these benchmarks and attempt to expand relations with ZhuZhou CRRC Times Electric by incorporating the TOEIC Speaking and Writing tests into the company's global English proficiency benchmark. Smart has already conducted three test administrations for ZhuZhou CRRC Times Electric in June, July and August of this year.
The use of the TOEIC test by a leading industrial firm such as ZhuZhou CRRC Times Electric should help to create greater brand recognition and awareness, while also positively influencing other companies to adopt the TOEIC test in China. Additionally, other companies involved in the One Belt, One Road project will be required to engage in international business communication and may seek to follow in the footsteps of ZhuZhou CRRC Times Electric.