Ms. Elsa Tsang leads the execution of efforts and operations of Smart Education, including sales, marketing, channels and support. In addition, Ms. Tsang is responsible for ensuring that Smart Education's various business and functional units work well and towards our company's overall strategies and direction.
Ms. Tsang has over 15 years of sales, marketing and management experience in the education industry. She helped introduce the first set of Phonics curriculum from Singapore to schools in Hong Kong and Macao. Ms. Tsang has also built a sales and marketing team that captures over 60% of the market share in e-learning business in Hong Kong and Macao.
From 2008 to 2011, Ms. Tsang and her team were commissioned by the Education & Youth Affairs Bureau in Macao to provide all primary and secondary school students with Smart Education's English, Chinese and Portuguese online reading platforms. In 2012, Ms. Tsang and her team from Smart Education won three applications in Hong Kong Education Bureau's (EDB) E-Textbook Market Development Scheme (EMADS) to develop English-language subject e-textbooks from Primary 1 to Secondary 3. Ms. Tsang is the Project Manager of the EMADS project responsible for the overall architecture, design and implementation of the e-textbooks. Under Ms. Tsang's leadership, Smart Education's e-textbooks will be the very FIRST sets of English-language e-textbooks to be approved by EDB in Hong Kong.
Furthermore, Ms. Tsang has also helped many universities, primary and secondary schools in the region to secure funding (e.g. QEF, EEGS, REES and Continuing Education Program from DSEJ) and implement effective English Language learning & teaching and e-learning solutions.
Ms. Tsang is also the President of Smart Education Charitable Foundation. The Foundation organizes and sponsors many charitable events which benefit our children in Greater China. In addition, Ms. Tsang is the Founding Member and has been voted as the Chairperson of Hong Kong E-Textbook Association since October 2016. The Association's mission is to promote the development of e-learning and e-textbooks in Hong Kong and other regions.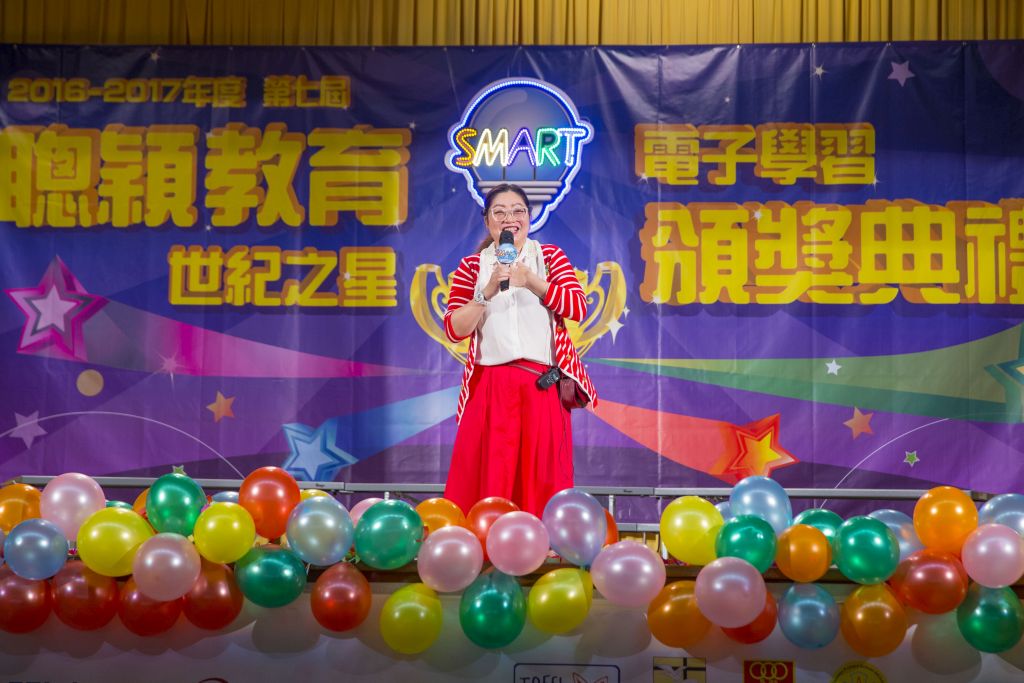 | | |
| --- | --- |
| | |
| Co-organized Best of the Best Charity Musical, supported Mr. Matthew Cheung, Chief Secretary for Administration HKSAR and Mr. Kevin Yeung, Secretary for Education HKSAR | Interviewed by MingPao on e-textbook development in Hong Kong |
| | |
| Interviewed by RTHK on e-textbook development experience | Led delegation from Hong Kong E-textbook Association to visit universities, schools and publishers in Taiwan |
| | |
| Led an exchange team of 20 secondary school principals to visit City University of Macau, Sheraton and Venetian Hotels | Host of Smart Education's Annual Prize Giving Ceremony |
| | |
| Presented at E-learning seminar for hundreds of teachers | Hong Kong Education Bureau's Professional Development Program for Teachers |