Mr. Kevin Chan is responsible for the overall direction, innovation and strategies of Smart Education. Mr. Chan has extensive experience in designing and developing numerous award-winning e-learning solutions. He has also conducted numerous professional development programmes for teachers and I.T. professionals in the US and Greater China.
Mr. Chan is also a veteran in the ICT industry with more than 18 years of entrepreneurship, management of major corporate activities and professional services experience. Mr. Chan started his entrepreneur career in 2002, focusing on educational technology solutions for students in Greater China. The company was very successful and more than 500 schools in region adopted various e-learning programs designed by Mr. Chan. Previously, Mr. Chan had an eight-year tenure with Oracle Corporation, the world's largest enterprise software company, and held key managerial positions in its Consulting practice, responsible for business development and program management activities, and served major clients in Hong Kong and the U.S.
Mr. Chan is also a frequent speaker on English language learning & teaching and e-learning solutions to schools and researchers in the Asia Pacific region. Mr. Chan also represents Educational Testing Service (ETS)'s TOEIC, TOEFL ITP and TOEFL Junior tests in Hong Kong & Macao. Since 2013, Smart Education has been awarded by ETS the EPN Global Recognition Award, Recognition of TOEFL iBT by Macao Government Award and ETS Preferred Network Bronze Club Award for Mr. Chan and his team's efforts in promoting English-language assessment programs in South China, Hong Kong and Macao.
Mr. Chan has a Master's degree from Cornell University, Master of Education from the Education University of Hong Kong, and Bachelor's degree with highest distinction from the University of Wisconsin-Madison. Mr. Chan is currently pursuing his Doctor of Education degree at the Open University of Hong Kong. Mr. Chan also served on the recruitment boards for Vocational Training Council.
In addition, Mr. Chan is the Executive Council Member of the Hong Kong Innovative Technology Development Association (HKITDA). He has also been appointed as the Honorary Adviser for the Macao Professional Development Association. Since 2021, Mr. Chan has been appointed by the AmCham Institute for International Economic Strategy as the Special Advisor to Chairman for Education Strategy. Furthermore, Mr. Chan is a full member of Hong Kong Computer Society, Hong Kong Software Industry Association and Hong Kong Information Technology Joint Council.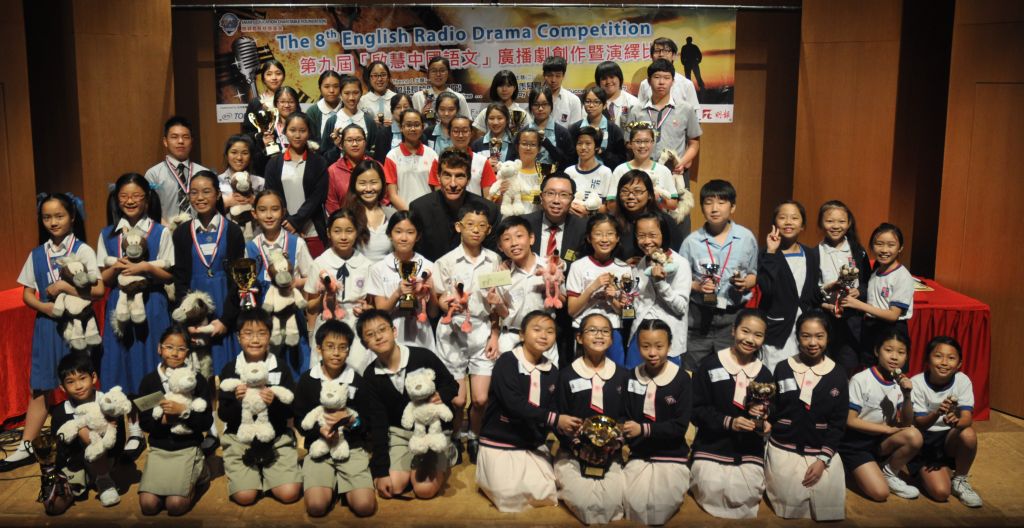 | | |
| --- | --- |
| | |
| Certificate of Appreciation presented by Mr. Matthew Cheung, Chief Secretary for Administration, HKSAR | Guest of Honor for Smart Education's 10th English Radio Drama Competition and Prize Giving Ceremony |
| | |
| Judge for the 4th National Secondary and Primary English Skills Competition, organized by China National Publications Import & Export (Group) Corporation | Judge for the Business English Practice Contest, organized by SEIB, Guangdong University of Foreign Studies |
| | |
| Presentation of TOEFL® Young Students Series Update in Beijing | Speaker at the APCAC Business Summit: Panel on Opportunities in Education, organized by the American Chamber of Commerce in South China |
| | |
| Led delegation from Macao Higher Education Bureau's visit to ETS Headquarters in Princeton, USA | Presentation at ETS Global Meeting to worldwide representatives in Atlantic City, USA |