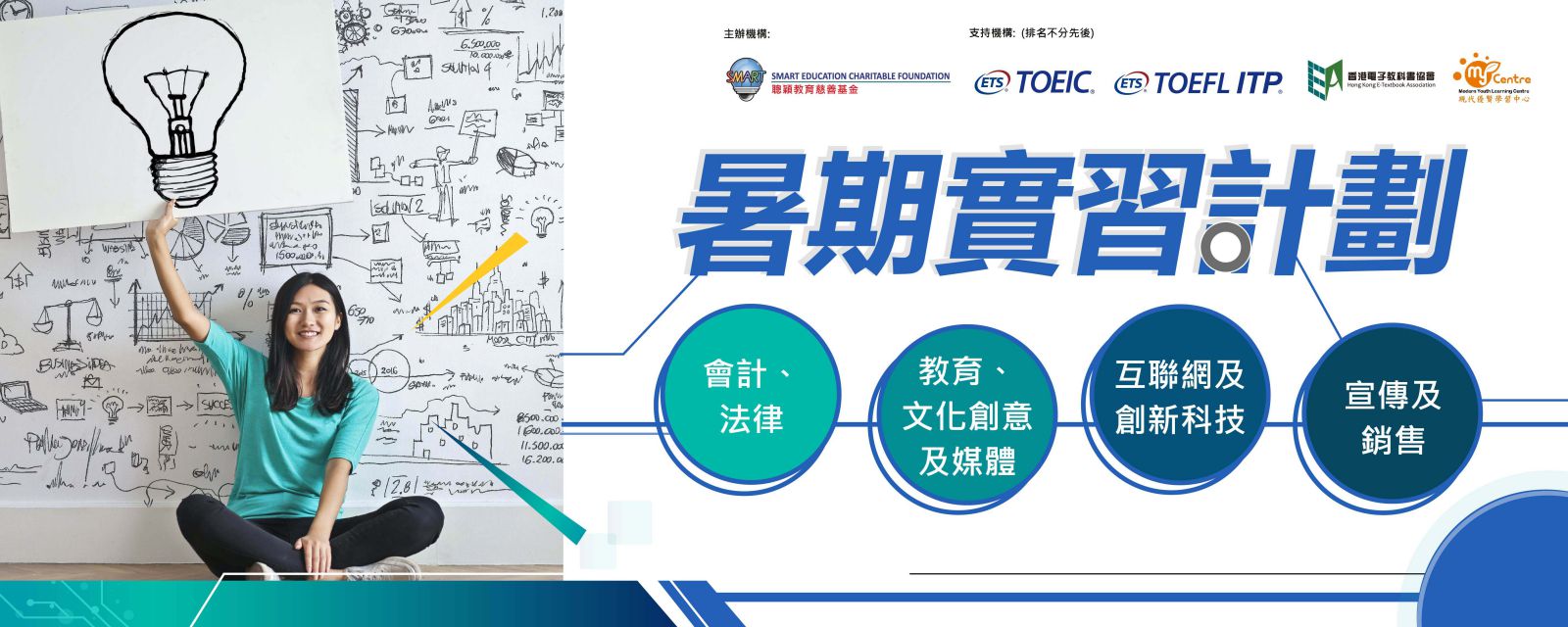 Prepare for your future success and have a meaningful summer
Join the TOEFL/TOEIC Internship Program 2021
In order to encourage Hong Kong senior secondary students to make the best use of summer time to gain valuable work experience and explore future development through practice and discovery, Smart Education, the official representative of TOEFL and TOEIC in Hong Kong and Macao, has organized a student internship program to promote the development of Hong Kong youth. Every year, many students have applied for their internship positions via our platform. During the pandemic, we spare no effort in assisting students with settling in major companies, aiming to give back to the society, help broaden the youth's horizons and familiarize them with the work environment.
During the six to eight weeks of internships, with 20 to 40 hours of work per week, students will be assigned to different companies for internship experience. Students will take part in the business units of different companies, implement various challenging work projects, improve cooperation and communication skills, and develop their 21st century skills needed in the workplace. Every year, our program offers job positions from different industries and fields, suitable for students studying in any discipline to apply. We will conduct job matching based on candidates' resumes, academic background and interview performance.
Students who are interested in applying, please visit https://forms.gle/tyFfKYpL4u2bgKjP8 to fill in the form.
Scan Here to Apply